18 February 2021
A multi-racial and multi-cultural Ireland is our ambition - Declan Kearney
"Sinn Féin is absolutely committed to helping achieve that ambition through progressive public policy and legislation, a rights-based, multi-racial and multi-cultural Ireland" - Declan Kearney
Inez McCormack was an inspirational Irish trade unionist. 
She was a committed leader of the equality agenda; a fearless proponent of anti sectarianism and housing rights; a patron of the MacBride Principles for fair employment in the north; and, a dedicated anti-racism campaigner.  
Inez represented the dispossessed across society. She used to say when any conversation occurs about promoting equality that those who are being treated unequally need to be at the table and included in the discussion. 
So it follows that racial equality in the north of Ireland will not be achieved unless those being subjected to racist attitudes and behaviour are involved in the process to bring such change about. 
This was the message I delivered when I met with the Racial Equality Subgroup last week.  
It is the main link between the northern power-sharing Executive and ethnic minorities' sector.  
The Subgroup was formed to be the voice of minority ethnic people and migrants at the heart of regional government, and to drive forward work on racial equality and good relations.  It has a specific responsibility to advise on implementation of the Racial Equality Strategy 2015-2025. 
The meeting occurred last week because members of the Subgroup had expressed an interest in meeting ministers from The Executive Office to discuss current issues relating to racial equality on a global and local context, and also progress with the implementation of the Racial Equality Strategy. Previously the group had written to ministers following the killing of George Floyd in the US. 
This meeting came in the wake of the arson attack on the Belfast Multi Cultural Association centre, and just days after a senior DUP politician provoked community outrage with his comments about the form and content of a recent 'Songs of Praise' TV broadcast.
I repeated my condemnation of that despicable attack on the centre a few weeks previously, and acknowledged the offence caused by the disgraceful comments from that politician; and, that his intervention was a reminder of the importance for those of us in political and civic leadership to speak and act responsibly.
Members of the Subgroup made presentations on the reality of hate crime, the importance of ethnic monitoring, provided an update on the Race Relations Order review, and the inter connection between poverty and racial inequality.  
Stronger race equality legislation and measures are needed in the north of Ireland. 
Racism in this society cannot be effectively fought against if we are politically and institutionally blind folded. Data gathering systems are required: We need to think in terms of data against discrimination. Good work in this respect has already been done in Scotland. 
But the impacts of racism are even more systemic and acute in a societal context of structural inequality. 
20% of citizens in our community experience real and absolute poverty. One third of those affected are children. Precarious work and zero hours contracts institutionalise that poverty trap.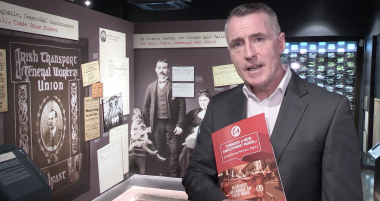 This race to the bottom of economic inequality and poverty disproportionately affects ethnic minorities. 
The reality is a structural connection exists between economic and racial inequality. 
Sustained actions are required north and south to remove institutional racism, inter-generational poverty, and the context of precarious work which impact disproportionately on our ethnic minorities.  
I told the Subgroup that we need a zero tolerance towards all forms of racism, and that its breadth of membership has to provide a critical challenge function for our political and civic institutions.  
Nowhere in Ireland should be a 'cold house' for anyone regardless of racial, ethnic, religious background, sexual orientation, cultural tradition or political opinion.
I referenced Inez's view that any discussion about challenging racism or inequality needs to ensure that those who are in fact marginalised, excluded and discriminated against are at the table.
Racial equality must be integral to the vision of equality for all, and a rights-based society, envisaged by the Good Friday Agreement.
Delivering that requires a whole of society and government commitment.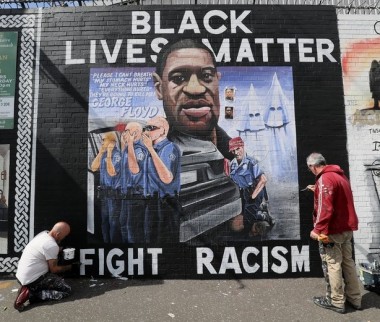 Racial equality champions from within the ethnic minorities and wider society have an important role to play in helping develop the systems and practices which will eradicate hate crime and promote anti racism in the work place, schools and community.
As the momentum for Irish unity continues to grow, how to entrench racial equality and racial justice should be made part of those discussions. 
A new constitutional settlement in Ireland must reflect the diversity of our people, and guarantee the human and democratic rights of all minorities. 
The new Ireland of tomorrow should celebrate its multi-racial and multi-cultural make up, and ensure that Irish society becomes a truly inclusive and welcoming place for everyone who has chosen to make this country their home.
Sinn Féin is absolutely committed to helping achieve that ambition through progressive public policy and legislation, a rights-based, multi-racial and multi-cultural Ireland.
An Phoblacht on Twitter

An initiative for dialogue 
for reconciliation 
— — — — — — —
Contributions from key figures in the churches, academia and wider civic society as well as senior republican figures